When the spirit of injustice and terrorism raises its ugly head over our nation we must stand together united—as a country and as the Church—to stop it in its tracks.  In the Last Days Jesus said: "Because lawlessness will be increased, the love of many will grow cold" (Matthew 24:11). In the face of all this He charged the disciples with the task of "making disciples of nations" by teaching them the ways of Jesus. This makes for an interesting next chapter.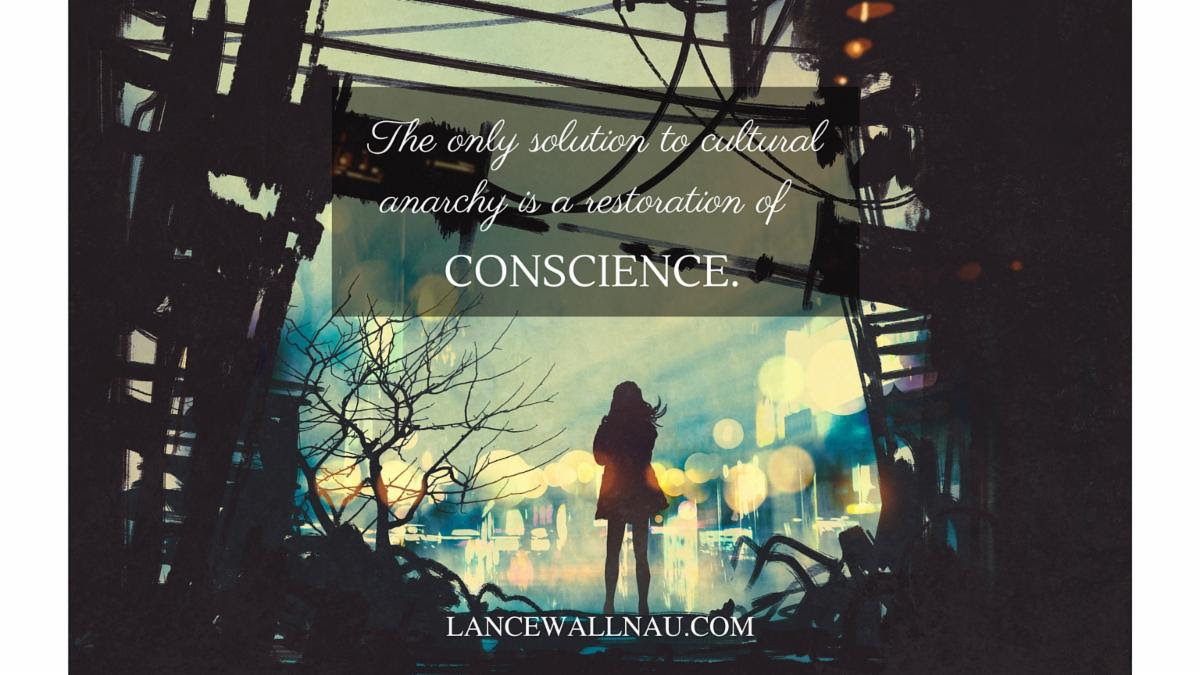 Civility is lost when civilization starts to crumble.
As Christianity ceases to be the standard for morality in Western civilization, the alternative morality rises up. What does that look like? "Every man did what was right in his own eyes" (see Book of Judges).
WHERE IT STARTS
"The sons of Israel departed from there at that time, every man to his tribe and family, and each one of them went out from there to his inheritance. In those days there was no king in Israel; everyone did what was right in his own eyes" (Judges 21:25).
The problem with this is that every group starts going to war with other groups—"each one to get his inheritance."
Democracy cannot exist unless there is a capacity for self-government. Self-government cannot exist without a strong societal commitment to a shared sense of what is right and wrong.
This crumbling of the social order is the fruit of removing the honor of the Creator. When people believe in God, even if they are not born again, they have a built-in fear of ultimate accountability before an impartial judge at the end of their life. It's amazing how that puts a hold on lawlessness.
With the collapse of Christian civilization the alternative for a free people is cultural anarchy—and the only solution to that is a restoration of conscience. This voice of conscience is the missing ingredient in America. And who does this work of convicting?
THE ANSWER: the Holy Spirit! John 16:8 says, "And when He has come, He will convict the world of sin, and of righteousness, and of judgment." How does the Holy Spirit work? Who will the Holy Spirit speak through?
"YOU ARE THE LIGHT OF THE WORLD" … The only restraining force with authority over the devil is the Church.
Where are the HOLY SPIRIT FILLED PREACHERS AND TRUTH TELLERS who are anointed to speak to the racial, economic and social evils of this generation?
Traditionally this was the work of pastors and clergy. This was the story behind every "Awakening" that held our country together in the crucible of crisis from the Revolution of 1776 to the Civil War and up till now.
CHRISTIAN CITIZENS—ARISE!
This must be a move of Christian citizens. That's why I've been so obsessed with the Seven Mountains. Pray that these new voices ARISE because in the end, they are the tribal leaders who can keep our Israel from falling apart. The alternative is a human king. A political strong man. A collective elite who take control under the guise of restoring domestic tranquility and with that—the American experiment is over.
I, for one, do not think this will happen. I think the current events are waking up the sleeping giant. A fresh move of God is about to break out in an unusual movement of interracial unity among GOD'S PEOPLE.
We have to look beyond the leadership, media, and images that breed divisiveness and evoke feelings of rage and anger. We must speak out against it, believe in unity, stand for truth and pray for peace. We don't have to agree about everything to walk in solidarity to defeat this spirit of injustice.
As One … let's pray for God's PEACE, His RECONCILIATION, and His MAGNIFICENT REDEMPTION to manifest not only in Dallas, Texas but in our nation.
– Lance
‪#‎PrayforDallas‬